You can make a difference.
With just a little help, imagination, and a cookie, we can work wonders together.
Private Instruction
Your opportunity to get a personalized training plan unique to your situation. Fast-track your goals with thorough consultations, individualized coaching and proficient one-on-one training. I train in real-world distractions, at the location of your choice, seeking the most constructive solutions.
Group Lessons
Teach your dog family obedience, fun new tricks or prepare him to pass a Canine Good Citizen test. There's no better way to make new friends and ensure your dog can listen with distractions. Join now at Wonder Dogs in Philomath!
SassyT Canine Academy Alumni
This is Banshee. She's a 17 month old Cane Corso. Jenn Michaelis began training Banshee at 9 weeks old. Her training techniques, winning personality, and unending patience helped to create an unbelievable pet for our family. Banshee's fantastic disposition is a testament to Jenn's skills as a trainer and her ability to be able to train "us" to train Banshee! We can't say enough good things about Jenn Michaelis....
--Lori Kitaygorodsky, Scarsdale, NY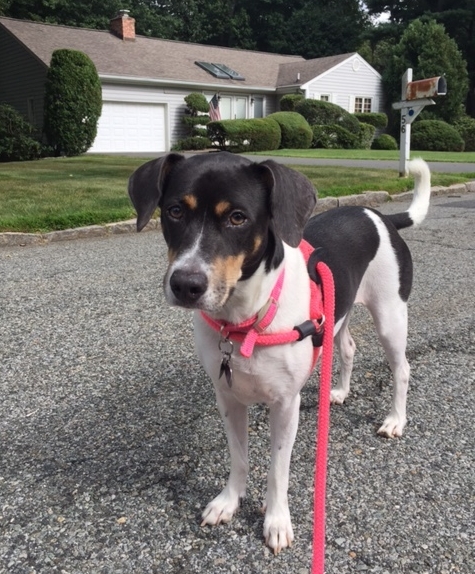 I first met Jenn three years ago when Millie, our rescue dog from Anguilla, was three months old. She was wonderful in her Family Manners Puppy Class, teaching the dogs and their owners a variety of concepts about new puppies – house training, leash walking, basic care, socialization, and in general, what to expect from a new puppy. I recently contacted Jenn because Millie became very noise sensitive, fearful, and anxious, refusing to walk outside on a leash during the day. We also had difficulty with her pulling on her leash during walks and barking at cars as they passed. With Jenn's experience, warmth, and trust, Millie was confidently and politely walking during the day within 6 weeks! Jenn has a tremendous amount of knowledge about dog behavior. Each session she gave written training instructions, including information about positive reinforcement training and motivators, safe dog toys & puzzles, vitamin supplements, and nutrition. Working with Jenn I always felt empowered to help Millie feel confident, safe, and happy. Thank you Jenn for your knowledge, patience, consistency, and warmth!
--Karen Parisi, Hartsdale, NY
"I hired Jenn to work with me and with Finn, our sweet but emotionally wounded, anxious rescue dog from Mississippi. We needed help learning how to help Finn with his fear of men and of danger at every turn. I've never known someone as knowledgeable or intuitive about dogs. Jenn is highly, highly skilled, and understands dog training so thoroughly and so deeply that she knows in an instant what needs to happen in a given situation. Of course she is training me as well: while I'm still trying to think through the problem — or getting anxious about Finn's anxiety— Jenn's expertise, warmth and confidence is reassuring in exactly the way our family (and Finn) needed. Jenn's a consummate professional and I recommend her training programs without reservation."
--Paula Chu, Dobbs Ferry, NY